IQUE Eden 5 Seat & 1 Lounger Hot Tub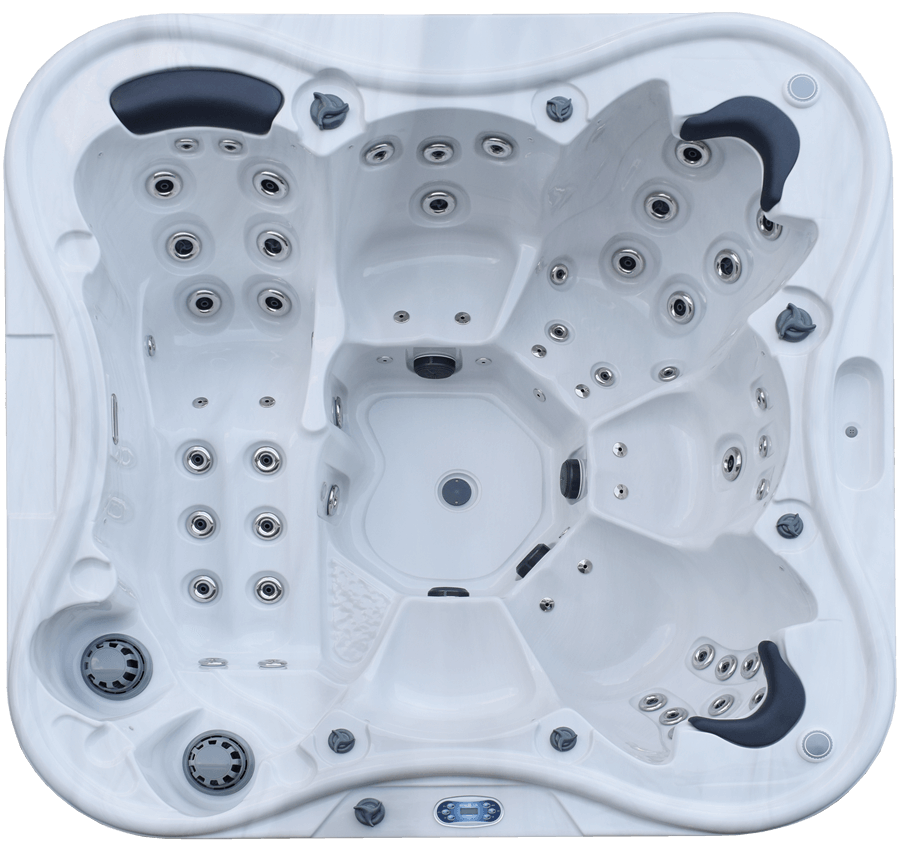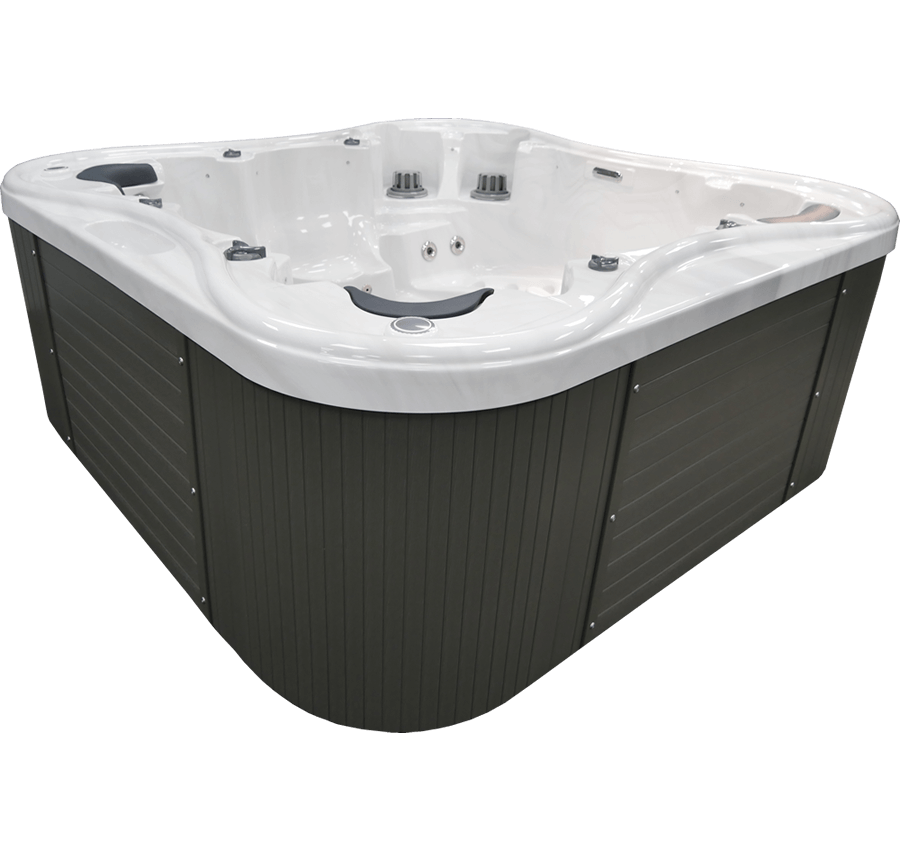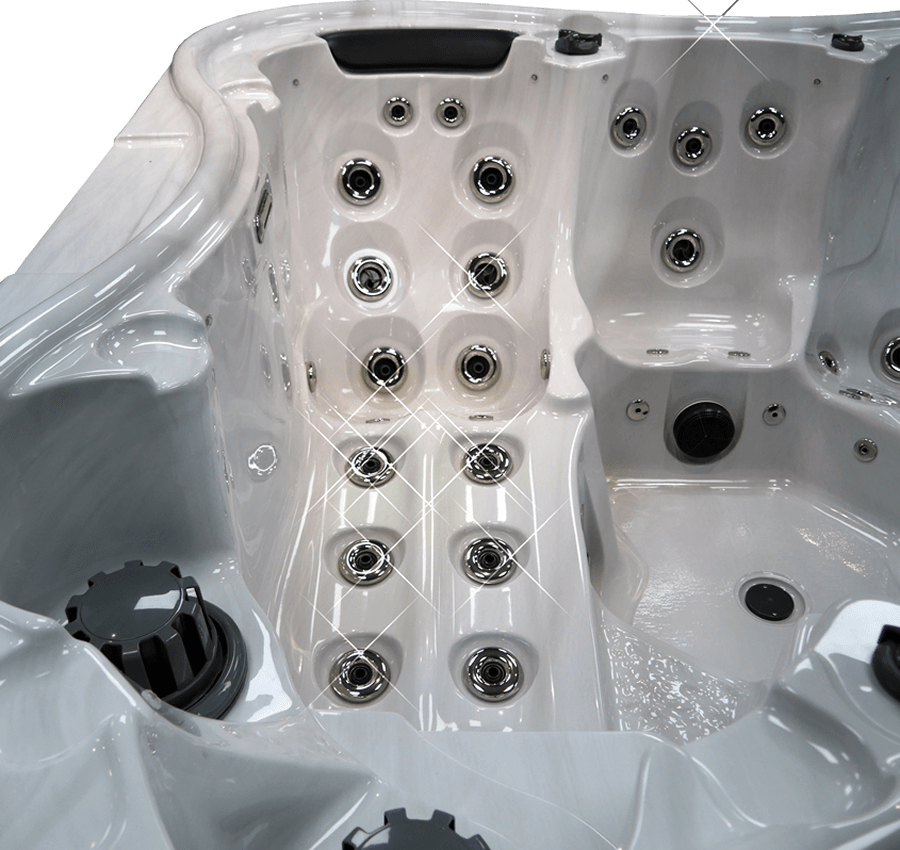 Optional Extras
Available colours : Sterling Silver or Midnight Opal
Entry Steps
Hot Tub Cover Lifter
Wifi module for remote automation
The Ique Eden Hot Tub is available in the following colours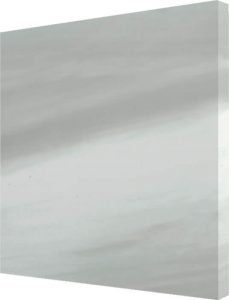 Sterling Silver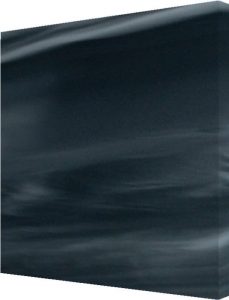 Midnight Opal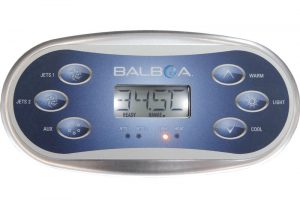 Balboa Control Panel
IQue Hot Tubs incorporates the most advanced, robust and simple to use soft-touch TP600 control panel from Balboa. One of the benefits is the flip function on the display. This allows the user to flip the display for ease of reading, whether in or out of the hot tub.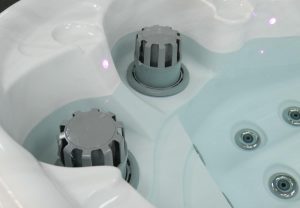 Dual Filters
The Ique Hot tub has a dual filtration system giving you crystal clear water in your hot tub.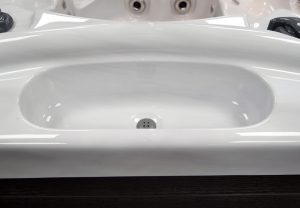 Integrated Ice Bucket
The Ique Hot tub has an integrated ice bucket for those social or romantic occasions.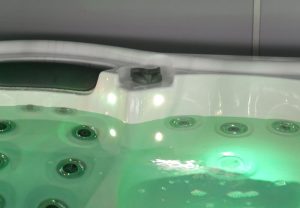 Multi-Coloured Lighting
For further enjoyment of your Ique hot tub, enjoy the calming experience of the mulit-coloured lighting.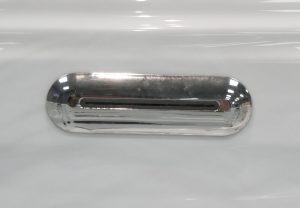 LED Backlit Waterfall
IQue Hot Tubs incorporates an Backlit LED Waterfall to give you the soothing and relaxing sound of cascading water.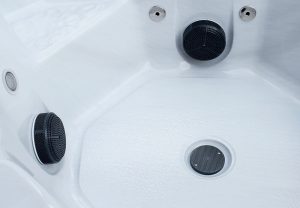 Self Cleaning System
Unlike other hot tubs the water is filtered from the top and the bottom surface of the tub. The system cleanses 100% of the water approximately 5-6 times per hour depending on the size of the hot tub. So many alternative hot tub brands have water that bypasses the filter and is recirculated without cleaning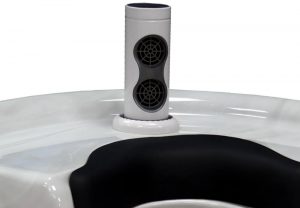 Integrated Pop-Up Speakers
The Ique Hot Tub has intergrated pop-up speakers to bring your music directly to you. Connect your mobile device via the Balboa Bluetooth Audio System and enjoy your favourite playlist whilst relaxing in your hot tub.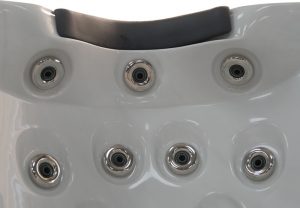 Neck Massage Jets
The Ique Hot Tub features innovative neck massage jets which are located above the water helping to relieve tightness and relax your muscles, with the jets being completely adjustable to match your exact needs.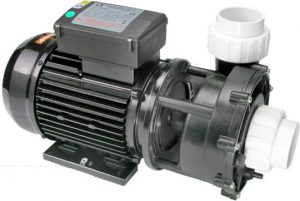 Jet Pump
2 x Single Speed 2.2kw Jet Pumps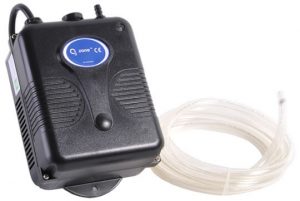 Ozonator
For sanitizing and oxidizing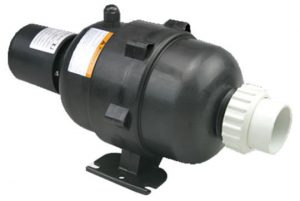 Blower
400W Blower and 180W Heater